Conveniently located to serve Estero, Fort Myers, and Naples
Is your scalp constantly plagued by redness, scaly patches with a white or yellowish color, and persistent dandruff? Have you noticed these issues on your face, eyebrows, eyelids, nose, ears, or other areas that tend to be oily? If so, you may be suffering from a common skin condition known as seborrheic dermatitis.
Seborrheic dermatitis, also known as dandruff, is a type of rash that can go away without treatments. However, many people find that professional care is needed to effectively treat the issue. In some cases, this condition may reoccur, prompting further treatment.
What Causes Seborrheic Dermatitis?
While seborrheic dermatitis is a common issue, its exact cause is not yet known, and research is still being performed. What research has shown is that poor personal hygiene is not a factor in the development of seborrheic dermatitis and the issue does not appear to be an allergic reaction.
Possible causes of this condition include the spread of a particular type of yeast known as Malassezia, which can be found in the oil secreted by the skin. Another potential cause may be an issue with the immune system that is creating this irregular response. Various medications, stress, genetics, and dry weather are all additional potential causes.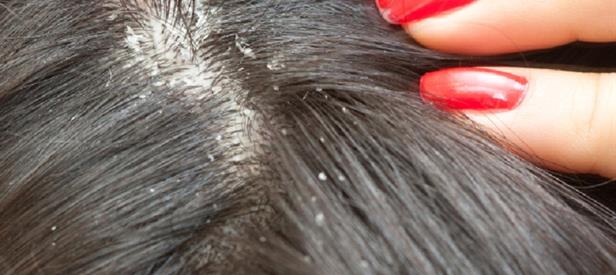 While seborrheic dermatitis can affect people of all different skin colors and ages, this issue most commonly affects infants younger than three months old and adults between the ages of 30 and 60.
Other factors that can increase your risk of developing seborrheic dermatitis include:
Alcoholism
Eating disorders
Rosacea
Epilepsy
HIV
Heart attacks
Strokes
Depression
Parkinson's disease
Acne
Psoriasis
Seborrheic Dermatitis Symptoms
Signs and symptoms that you should look out for include dry and flaky skin on the scalp, face, or chest. This can overlap with rashes or hair.
Rashes are also symptoms of seborrheic dermatitis. These may appear pink, slightly purple, or lighter than your natural skin tone. Seborrheic dermatitis rashes can also appear in raised patches on the face.
The most uncomfortable symptom of seborrheic dermatitis is burning or itching. It will start mild and can become intense over time. It is very important to consult with a doctor if the burning or itching sensation is becoming unbearable.
Can Seborrheic Dermatitis Heal on Its Own?
Seborrheic dermatitis can be experienced by babies, teenagers, and adults. The symptoms on the cradle cap of babies can go away on their own with proper cleansing and moisturization. A soft brush can be used to loosen up scales, and a mild tear-free baby shampoo will keep it clean. Hot temperatures can result in seborrheic dermatitis flares and must be avoided.
When teenagers and adults develop seborrheic dermatitis, it can also go away on its own. Over-the-counter anti-dandruff shampoos can be used to reduce the symptoms until they're completely healed.
When Should I See a Doctor?
Seborrheic dermatitis can heal on its own. If you still have dry flakes and rashes after using an OTC anti-dandruff shampoo for several weeks, however, it's time to consult with a doctor. Dr. Houck is available to help you find the safest and most effective treatment option.
What Can I Do About My Seborrheic Dermatitis?
The first step is to have a board-certified dermatologist like Dr. Gregory Houck diagnose the issue as seborrheic dermatitis in order to ensure that the treatment is appropriate for the condition. Dr. Houck will determine this by examining the affected areas of the skin and going over your complete medical history.
Once the condition is diagnosed, treatment will be determined by the severity of the issue and other influencing factors. Some common treatment options include medicated shampoos (either over the counter or prescription), creams, medicated cleansers, and other topical products designed to specifically treat seborrheic dermatitis.
Many of these products are prescription strength and should be used only as instructed. Anti-fungal and anti-yeast topical medications may also be prescribed depending on the exact areas that are in need of treatment.
Seborrheic Dermatitis Treatment Cost
The price of the treatment varies widely depending on multiple factors, including the number of treatments required to achieve optimal results and the cosmetic or medical concerns you want to address. Contact us today and find out what's best for you.
Schedule a Consultation Today
If you believe you are suffering from seborrheic dermatitis or if you have been diagnosed with the issue and are in need of dermatological care from a skilled and experienced professional, contact Houck Dermatology today to schedule a consultation.
Dr. Houck will take the time to thoroughly examine any affected areas in order to determine the severity of the issue. This will allow him to formulate a treatment plan that is personalized to your specific case. Our goal is to provide all of our patients with treatments that provide them with the results and relief they need.
Related Procedures